24/7 ACCESS
No more counters. No more waiting.
Just book the car you want. Unlock it and you're ready to go.
---

You can reserve your vehicle anywhere, anytime - up to 10 days in advance.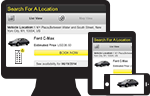 Select a vehicle in your desired area using our website or mobile app. Rent by the hour or up to 9 nine days at a time, with access to locations around the globe, including university campuses and corporate offices.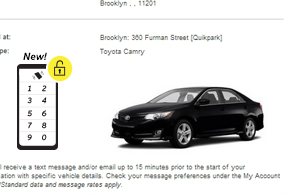 If the vehicle you choose is Pin Pad enabled, you'll see the icon next to the car.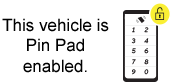 Once you've booked your vehicle, you'll receive a Carfirmation® confirming details of your reservation.
---

If you've reserved a Pin Pad enabled vehicle: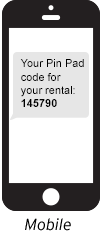 A 6-digit code will be sent via email or text message within 30 minutes of your reservation.
To unlock/lock the vehicle, enter this code directly on the Pin Pad located on the front windshield. Learn More >>
You may also choose to use an entry device to access the vehicle.

An entry device will be mailed to you within seven days of enrollment, provided all verifications have been approved.

Cards can be obtained via Hertz 24/7 kiosks.
---

Keys are in the vehicle. Just answer a few quick questions on the in-car screen pad and you're ready to go.
Insurance and fuel are already included in your rate. To refuel, use the fuel card located above the sun visor.
At the end of your reservation, return the vehicle to the same location you picked it up, clean, and refueled with at least a 1/4 tank. Keys remain in the vehicle at all times.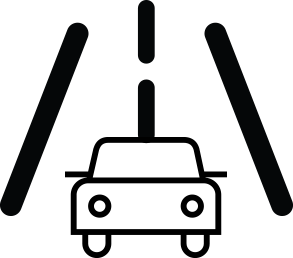 ---
Not a 24/7 member?
Enroll for free in just a few minutes. All you need is a valid driver's license and credit card.